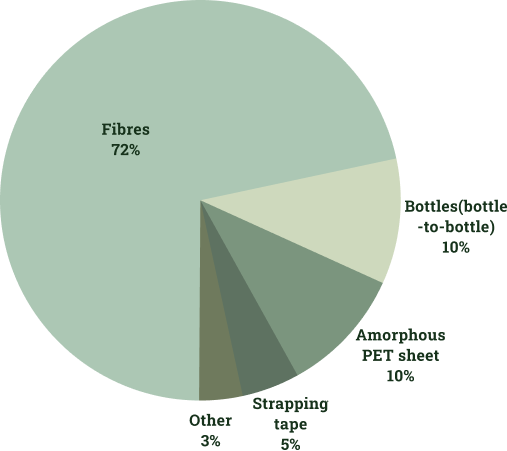 BOTTLE-to-BOTTLE
chemical recycling infinite loop
On the national scene, most companies operate in the mechanical recycling sector, while for chemical recycling the very few companies present are all still in an experimental phase and concentrate only on certain parts of the process. New and advanced chemical recycling technologies make it possible to recover around 86% of plastic materials, compared to 38% for mechanical recycling, reducing the percentage of material destined for incinerators and landfills and meeting the Next Generation EU targets.
Ongoing research focuses on
BIO-hybrid granule produced from organic fractions
and biobased and biodegradable R-PET

Recycling of polyester fabrics

Multilayer plastics

Recycling of waste plastics fractions: Plasmix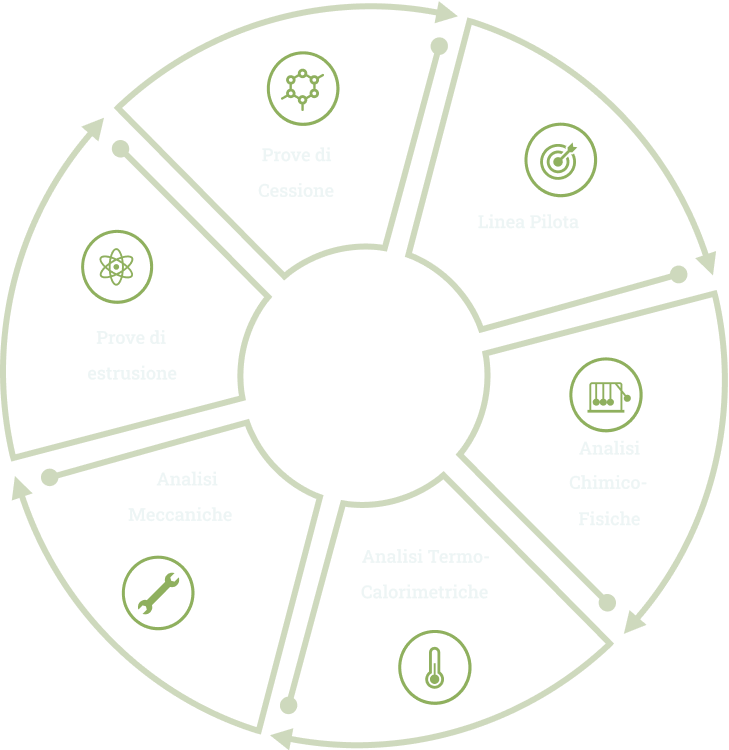 High quality characteristics for
the most demanding technical applications,
on a par with virgin material.
«Waste less, recycle more»
Continuous development of new 'End of
Waste' to send more and more waste
more and more waste materials to recovery. Reduction of greenhouse gas emissions and CO2 footprint
Zero. Utilisation of fossil and water resources.
Promotion of circular economy and renewable energy sources